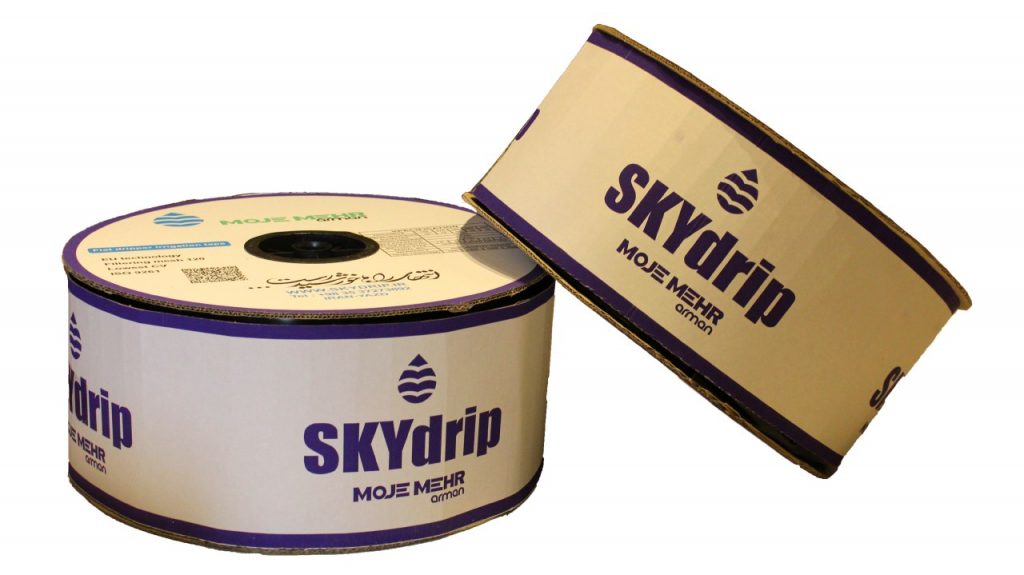 Drip irrigation method is one of the pressure irrigation methods developed in recent years using drip irrigation tape.
These strips have water connected plaques during their length and at certain intervals, leaving the water as a droplet with a specified pressure and discharge. Tape can be installed on the surface and depth of the soil. Because of its ingredients it is resistant to sun rays, chemical compounds, herbicide toxins and other acidic compounds, and to irrigate gardens, crops, planting rows and greenhouses,  Such as: tomatoes, potatoes, onions, strawberries, green cucumbers, corn, wheat, sugar beets etc. are used
SKYdrip in accordance with international standards and obtaining the necessary approvals as an efficient and basic product in new irrigation systems and competitive with foreign samples available in the market , can make a significant contribution to reducing water consumption, reducing irrigation costs, increasing land productivity and human resources.
Contact us to learn more about how we can help you achieve greater crop yields, while conserving water, with our cost effective irrigation products.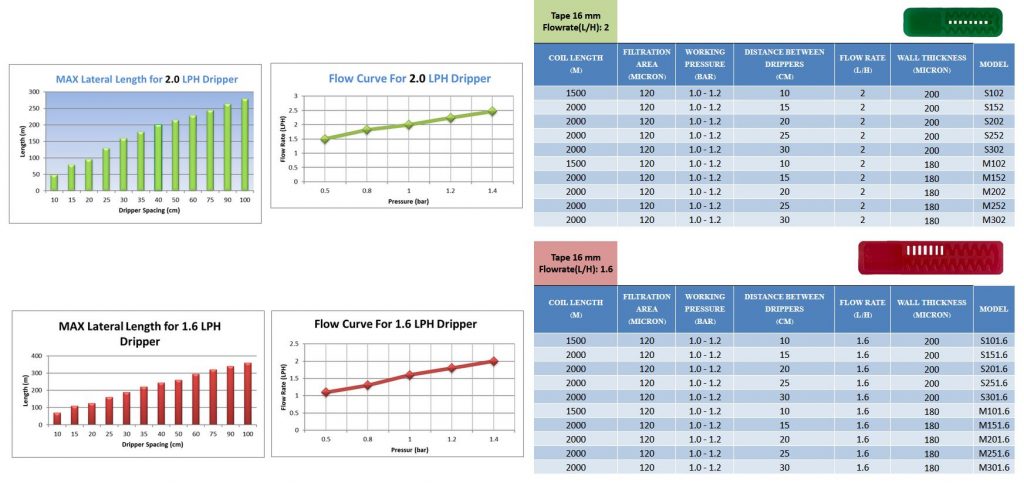 Technical Properties:
Thickness: customisable: Customisable in the range of 150-300 µm
Diameter of the Pipe: 16 mm
Distance between the holes: Customisable in the range of 100 to 1000 mm
Flow Rate: 1.6 or 2 L/h
Length per Roll: 1500 or 2000 m
Please see Technical Information Table for more information and choosing the right product.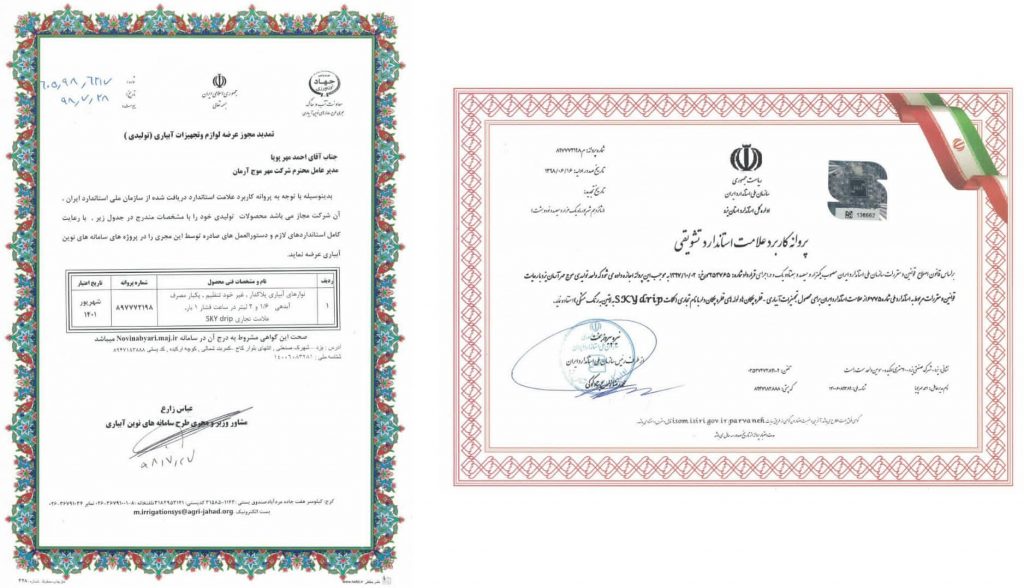 What makes SKYdrip different from similar products:
Certified by National Standard
Approved by Deputy of Water and Soil of Jehad Keshavarzi
High Sun-Light Resistance due to containing Anti-UV additives
Flow Uniformity during Consumption Period as a Result of Modified Design of Plaque
Warrantied for ONE Crop Season
Can Be Used on Non-flat Surfaces
Anti-Block Properties
The Least Amount of CV
Resistance to Bearing, Scratch, and Rupture due to Containing Unique Light, Heavy and Linear Polymers
Affordable Price in comparison to Importing Products with Similar Properties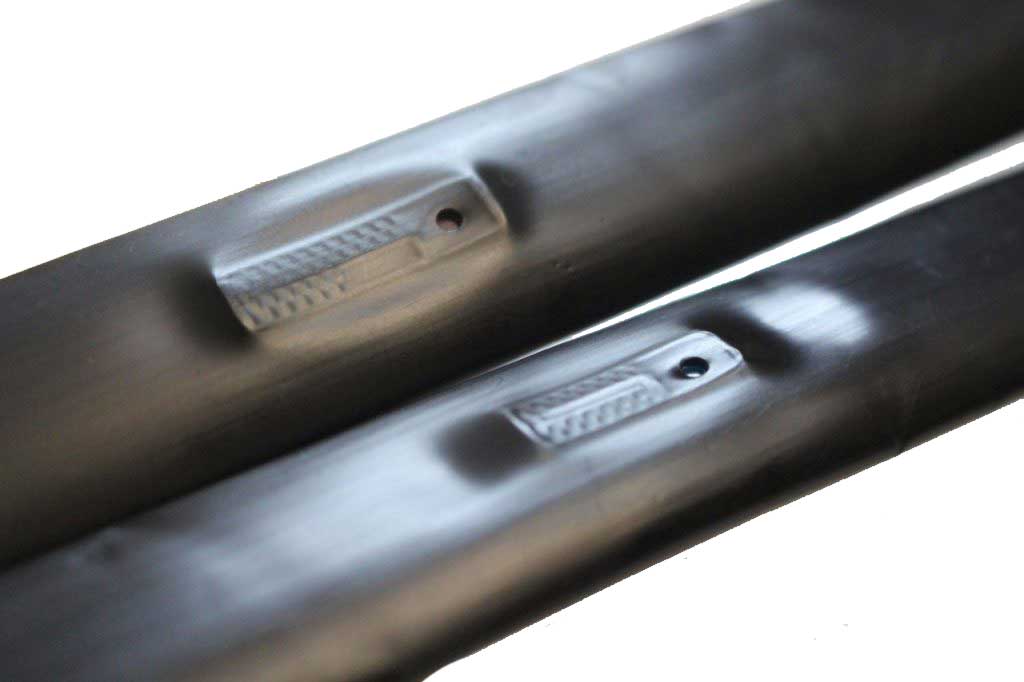 Advantages of Using SKYdrip:
Automation of Watering Systems and Therefore, minimising of Costs and time of Watering
Saves Water up to 93%
Improves the Quality of Soil Aeration
Prevents from Soil Erosion – Notably: Traditional Watering Systems Cause Soil Erosion and Increase in Salt Level of the Soil.
Optimise the Usage of Land as There is No Need to Create Earthen Streams
Eliminates Weed Problems and the Costs involved with it
Easy Installation and Collection
Increases Product Production Up to 90%
Timely Distribution of Water and Fertiliser in Suitable Amounts
Increases Fertiliser Efficiency
SKYdrip Warranty Policy:
This product comes with warranty for one crop season under following conditions:
Using Filtration System with a Mesh of at Least 120 µm
Keeping Water Pressure Between 0.8 – 1.2 bar
Proper Installation of Watering Tapes in a way that Plaques are upwards.
Observing the Contents of "Installation and Maintenance of Plaque Tape(Flat dripper Tape)" Sheet – Note: This Sheet is Placed on all Rolls.
Warranty Cancelation Policy:
Using Unsuitable Filtration System and/or Clogging as a result of Passage/Presence of Physical Particles Suspended in Water
Sun Burnt as a result of Magnifying Glass Effect
Transportation and/or Unsuitable Unloading Damages
Invasion of Rodents and/or Insects
Using of Corrosive Chemicals